WHO WE ARE
Drill Labs Mud Logging is a Gulf Coast mud logging company in Thibodaux, LA.

Drill Labs is a privately owned company that has been associated with the Oil & Gas industry since 1952. Drill Labs' commitment through the years to personnel, equipment upgrades, reliability and service has allowed the company to surface as an industry innovator. Winning awards such as Windows World Open, a Microsoft Corporation event for our current log drawing suite (GeoView). Ku band satellite real time data and communication, and our new iPad and iPhone apps have continued to keep us on the cutting edge of keeping you informed.
WHAT WE DO
Drill Labs Inc has been providing mud logging services, data acquisition, and well site geology activities to the oil industry for over fifty years. Drill Labs is headquartered in Thibodaux, Louisiana and maintains offices in Houston, Texas. Thibodaux was once home to four different mud logging companies with many of our industry's personnel having trained here. Drill Labs has the versatility of people and equipment to operate from South Texas to Florida including Offshore Texas and Louisiana. Our fleet of data labs/living quarters or marine coast guard compliant logging units is ready to fit the needs and requirements of your prospect.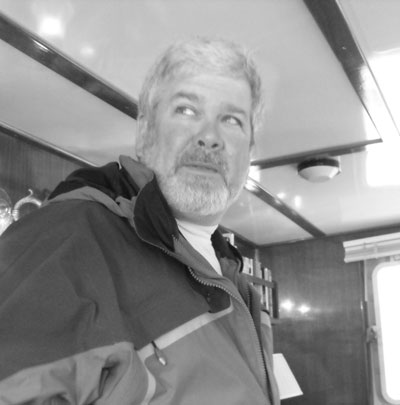 Merrill H. Utley III
Owner since 1999
Bachelor of Science http://www.nicholls.edu/
Business Administration 1987
Designer/ Programmer Labview
GeoStar (logging engine)
GeoView (log drawing)
WE PROVIDE:
• Basic Logging Services with a full array of options
• Satellite Communications capability for log, data and report transmittal
• Customized Well Log & Format Presentations
• Pore Pressure and other engineering calculations
• Eyes and ears at the well site
OUR ENGINEERS
Drill Labs' well site engineers range in experience levels from seven years to over thirty-five years of well site history, with the average unit manager having 13 years' experience. Resumes are available. Now, when the need for precision well site monitoring and local geological expertise is essential, Drill Labs is here and prepared for the challenge.
Our Packages
Our standard package includes both a Measure Depth and Pressure Detection Log. Parameters monitored are depth, weight on bit, gas detection (FID and backup IR), Chromatograph C-1 thru C-6 (Fid), mud temperature, hook- load, parameter alarms, and pump monitoring, and mud chlorides.
All units come with real-time data acquisition which builds our mud logs as drilling occurs. As samples are taken, analyzed for composition and the presence of hydrocarbons the descriptions along with other drilling comments are added to the log. Chloride real time, pit monitoring, pump pressure, rotary and torque as well as other rig parameters are available.
Our standard two-man crew monitor connections, as well as trip gases, collect samples and standard mud checks for sand content and chlorides.
Each unit is connected to you by satellite providing up to the second data, lithology sample photos and logs.
READY TO WORK WITH US?
We are geologists best friend! Wonder what's going on at your location?
Working with an award winning and highly experienced company like Drill Labs will leave you wondering no more!
LOGIN
or use
OUR APP
to find out.
---